All our programmes are taught entirely in English. Children improve their comprehension of the english language without realizing it!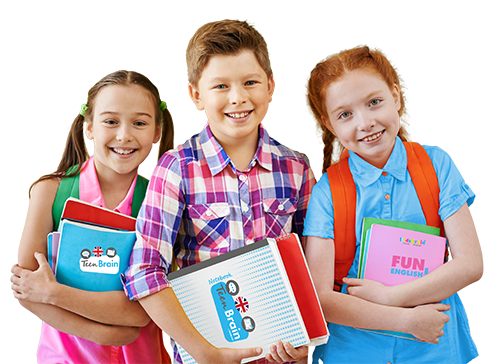 TeenBrain offers older students (10-11 years old ) the opportunity to learn English in a fun way. Our method develops the skills and the linguistic understanding of children, preparing them for a more formal way of learning in the future . So , in class we encourage language learning through play and recreational activities favoring, in this way, the motivation, curiosity and the approach to the language at the same time they are having fun.

TeenBrain is specially designed for the last stage of primary school, where children need to start learning grammar and idiomatic expressions that are more complex. Our material is created so that this transition process is fun and, without losing the essence of KidsBrain, helps students to assimilate and consolidate what they have learned in class.

In TeenBrain we prepare children for A2 level, equivalent to KET (Cambridge).