We strive to develop the multiple intelligences of children through games and sports, teach English and give them a rich, nuanced education based on human values.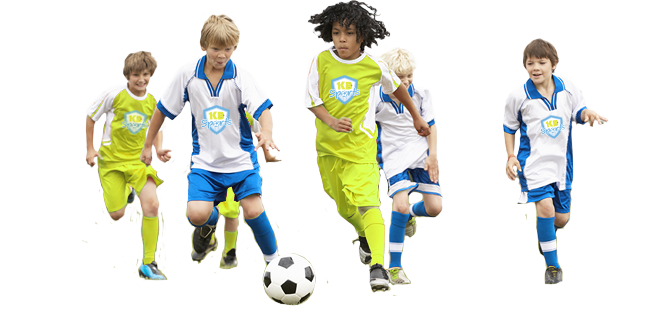 A different way of learning English.

In KB Sports, sports and games are the cornerstones for the development of multiple intelligences. Among these, of great importance is Emotional Intelligence, a form of intelligence intimately related to the comprehension of our emotions and empathy.

We take great care to teach children real human values that are integral for their correct development and socialisation. Our mission is to train young, healthy, empathic individuals who recognise and embrace all diferences, whether these are of ethnicity, creed or gender.

And of course, children can learn English without realizing it, and they can have fun while they do it too!

Benefits for children
There are four main areas in which the children can benefit from the KB Sports methodology:

Improved psychomotor skills and fitness.
Improved self-confidence and respect for others.
Improved vocabulary and comprehension of English.
Increased interpersonal skills.